Its FIRST 32 Slice CT Scan in Kutch
We are proud to announce that Katira Imaging Center has the first one of its kind of state of the art equipment – 32 Slice MDCT scan machine in the Kutch region. It is capable of doing almost all the type of scan of the body. We believe that better service to humanity is what has inspired us to have adopted the latest technologies and machines. Life matters more than anything else and assisting in knowing a loophole in leading a better life is our motto.
About CT scan
Diagnosis of the disease is very important and perfect diagnosis is inevitable for further treatment. Diagnosis and evaluation are made easy with the help of the latest technologies and one such machine used is the CT scan (Computerized Tomography scan). It is a rotating X-ray machine that works with a computer to make cross-sectional images for better diagnosis. These images are combined to form 3D images as well for better study.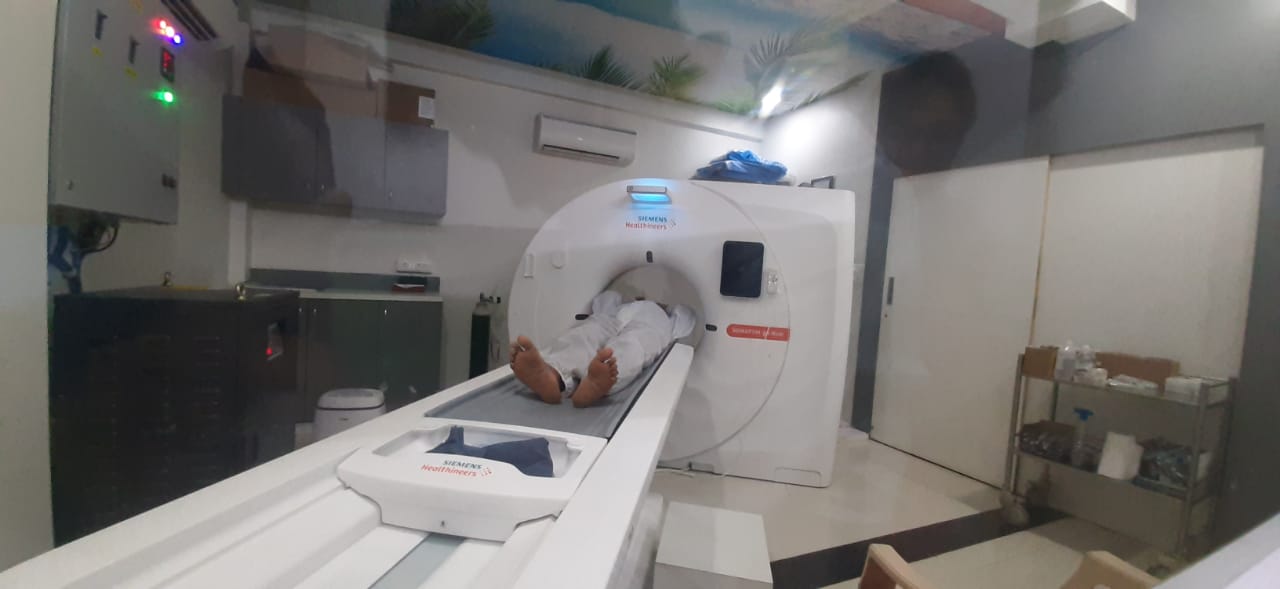 Why CT scan is performed?
CT scan provides detailed information to the doctors in evaluating the conditions. It is helpful in several cases like infection diagnosis, internal injuries, fractured bone, locating tumors, studying blood vessels, internal bleeding (if occurring), surgeries, biopsies, and many other such uses. The test is simple but very effective in knowing the outcome.
Purpose of scan
Your doctor will know what you are going through by hearing your symptoms. They would still recommend doing a CT scan just to have a surety. Scan results will simply give a better idea as to what is happening internally in your body. Several internal organs, soft tissues, bones, and tumors can only be tracked with the help of a CT scan. We can consider a CT scan as one of the most result-oriented and effective imaging services.
Overall the idea of undergoing a CT scan is to help doctors have a better vision about your inner health. It is like guidance to doctors and it helps a lot in arriving at a useful conclusion.